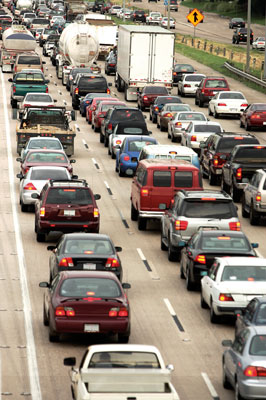 CTC helps state DOTs manage pooled fund studies both as the lead agency and as a partner:
Understand and apply FHWA's financial procedures when handling pooled fund commitments and obligations.
Solicit staff input regarding which high-priority projects to fund.
Track and manage funding commitments, transfers and obligations.
Orient DOT staff to their role in representing the DOT on pooled fund project committee.
Write and distribute committee meeting minutes and other key documents.
Handle meeting planning logistics and technical oversight committee communications.
Develop RFPs and coordinate the project contracting process.
Track and report research progress and results within the pooled fund committee and to external audiences.
Market the pooled fund project through an up-to-date website, e-mail notices, brochures, meeting presentations and articles in trade publications.
Our experience
CTC has worked extensively both with ongoing, multi-project pooled fund studies and shorter term, single-project studies. We have also helped DOT research programs manage their pooled fund projects as a whole. We know that each agency's approach to pooled fund participation is a little different and requires great attention to detail. We work closely with our clients to understand their internal processes and to respond to their management and communication needs.