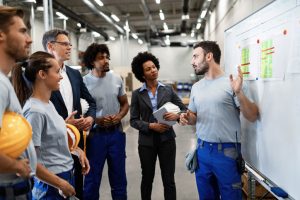 State DOT research programs (State Planning & Research, Part II)
CTC & Associates has been working with state DOT research programs for 20 years. We understand Federal Highway Administration SP&R regulations for using federal research funds to advance state transportation needs (Title 23, Code of Federal Regulations, Part 420), whether in developing new knowledge through contracted research projects, adapting findings to practical applications, or transferring technologies through dissemination, demonstration and training.
Assistance throughout the research cycle
CTC personnel can serve as remote members of your staff, to fill existing gaps in the management of your research program or add capacity for expanding into new areas. We have deep experience in such research management tasks as:
Encouraging subject matter experts to identify areas in need of research.
Assisting in the development of problem statements and requests for proposal.
Scheduling and facilitating meetings with technical oversight committees, documenting discussions and coordinating with principal investigators.
Monitoring research deliverables, invoices and payments.
Reviewing draft and final reports, facilitating online publication and dissemination.
Updating your research manual
CTC personnel are experienced in reviewing and updating state DOT research management manuals. We know the importance of clear guidance for internal audiences and principal investigators. We can help you with minor updates or a thorough rewrite, in consultation with you and your research team.
Helping you meet accessibility requirements
CTC can help develop and produce guidance documents, forms and templates to support your processes and communicate your requirements. We have helped state DOTs develop research report templates, style guidance and detailed instructions for authors to ensure that products meet federal Section 508 and state accessibility requirements.